Tired of all the praise being heaped on contemporary artists, then share your views of your favorite historical artists, that is prior to the 20th century, and why you admire or like their work. To start it off and hopefully with more additions if this thread proves of interest to others...

Pierre-Auguste Renoir
- My wife introduced me to his paintings when we first met and of all the impressionists, he has to be my favorite. For me, it has to be primarily about his portrait work. The way he captures the subject, especially at the beginning of his career, is most flattering... regardless for the background. Example,
"Irene"
(We have this reprinted picture in our bedroom.):
http://artmight.com/Artists-more/Renoir-Pierre-Auguste/renoir-mlle-irene-cahen-danvers-251045p.html
For more on Renoir:
http://www.abcgallery.com/R/renoir/renoirbio.html

Albrecht Dürer
- I think, the greatest German renaissance painters, but in the whole, he is probably the more under-appreciated of the Renaissance artists. In a word, details and the way he uses shadows. Dürer's Self portrait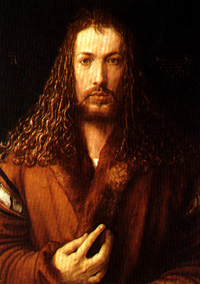 http://www.boglewood.com/cornaro/xdurer.html